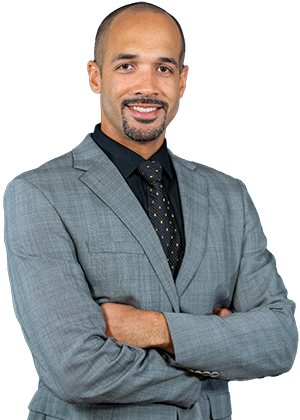 Paul Phillips IV, M.D.
Paul Phillips IV, M.D.
Orthopedic Sports Medicine Surgeon
Dr. Paul Phillips is a Board Certified Orthopedic Sports Medicine Surgeon with Fellowship training in Sports Medicine. He specializes in surgical and nonsurgical treatment of athletic injuries involving the shoulder, elbow, hip, and knee joint. Dr. Phillips received advanced training and has expertise in complex shoulder and knee arthroscopy, hip arthroscopy, joint preservation, cartilage restoration, meniscus surgery, and treatment of athletes of all ages.
Dr. Phillips earned his medical degree from Boston University School of Medicine and subsequently completed a General Surgery Internship at Beth Israel Deaconess Medical Center, a Harvard Medical School Teaching Hospital. He then underwent a rigorous Orthopedic Surgery Residency training program at the State University of New York in Buffalo.
After residency, Dr. Phillips completed a Sports Medicine Fellowship at Houston Methodist Hospital in the renowned Texas Medical Center where he served as Assistant Team Physician for the Houston Texans, Houston Astros, Houston Rockets, Rice University Owls, NASA Astronaut Corps, and Head Team Physician for Barbers Hill High School Athletics.
Dr. Phillips is a strong believer in education and staying up to date with advances in treatment of musculoskeletal injuries. He delivers cutting edge surgical and nonsurgical treatment to patients from all walks of life. Dr. Phillips serves as an Assistant Professor in Orthopedic Surgery at the LSU Health Science Center in New Orleans and as an Attending Physician in the LSU Orthopedic Surgery Residency Program. He is involved in teaching students and residents.
Dr. Phillips is dedicated to providing excellent patient care and committed to helping active people remain active.
Orthopedic Sports Medicine
Treatment of the Athlete
Throwing Injuries of the Shoulder and Elbow
Hip Arthroscopy
Joint Preservation
Cartilage Restoration
Hip Labral Repair
Cartilage Transplantation
Meniscus Transplantation
Meniscus Repair
Tommy John Surgery
Shoulder Replacement
Advanced Arthroscopy
PRP Injections
AC Joint Surgery
Shoulder Instability Surgery
Rotator Cuff Surgery
Ligament Repair and Reconstruction
Fellow of AAOSM (American Academy of Orthopedics and Sports Medicine)
Fellow of AANA (Arthroscopy Association of North America)
Member of AAOS (American Academy of Orthopedic Surgery)
Diplomate of the American Board of Orthopedic Surgery (Board Certified)
Member of Louisiana Orthopedic Association
Bachelor of Science (B.S.)
Texas State University, San Marcos, TX
Experimental Pathology, Graduate Studies
Keck School of Medicine, University of Southern California, Los Angeles, CA
Doctor of Medicine (M.D.)
Boston University School of Medicine, Boston, MA
General Surgery Internship
Beth Israel Deaconess Medical Center, Harvard University, Boston, MA
Orthopedic Surgery Residency
State University of New York at Buffalo, Buffalo, NY
Orthopedic Sports Medicine Fellowship
Houston Methodist Hospital, Houston, TX
Musculoskeletal Ultrasound
Burwin Institute
Former Assistant Team Physician:
Houston Texans
Houston Astros
Houston Rockets
Rice University Athletics
Former Head Team Physician:
Barbers Hill High School Athletics
Former Consultant to the NASA Astronaut Corps
Practice Location
Kenner Orthopedics
200 W Esplanade Ave
Suite 701
Kenner, LA 70065
Surgery Locations
Ochsner Medical Center, Kenner
200 W Esplanade Avenue
Kenner, LA 70065
University Medical Center, New Orleans
2000 Canal Street
New Orleans, LA 70112